4WD & Heavy Vehicle Driver Training & Licence Courses
Book now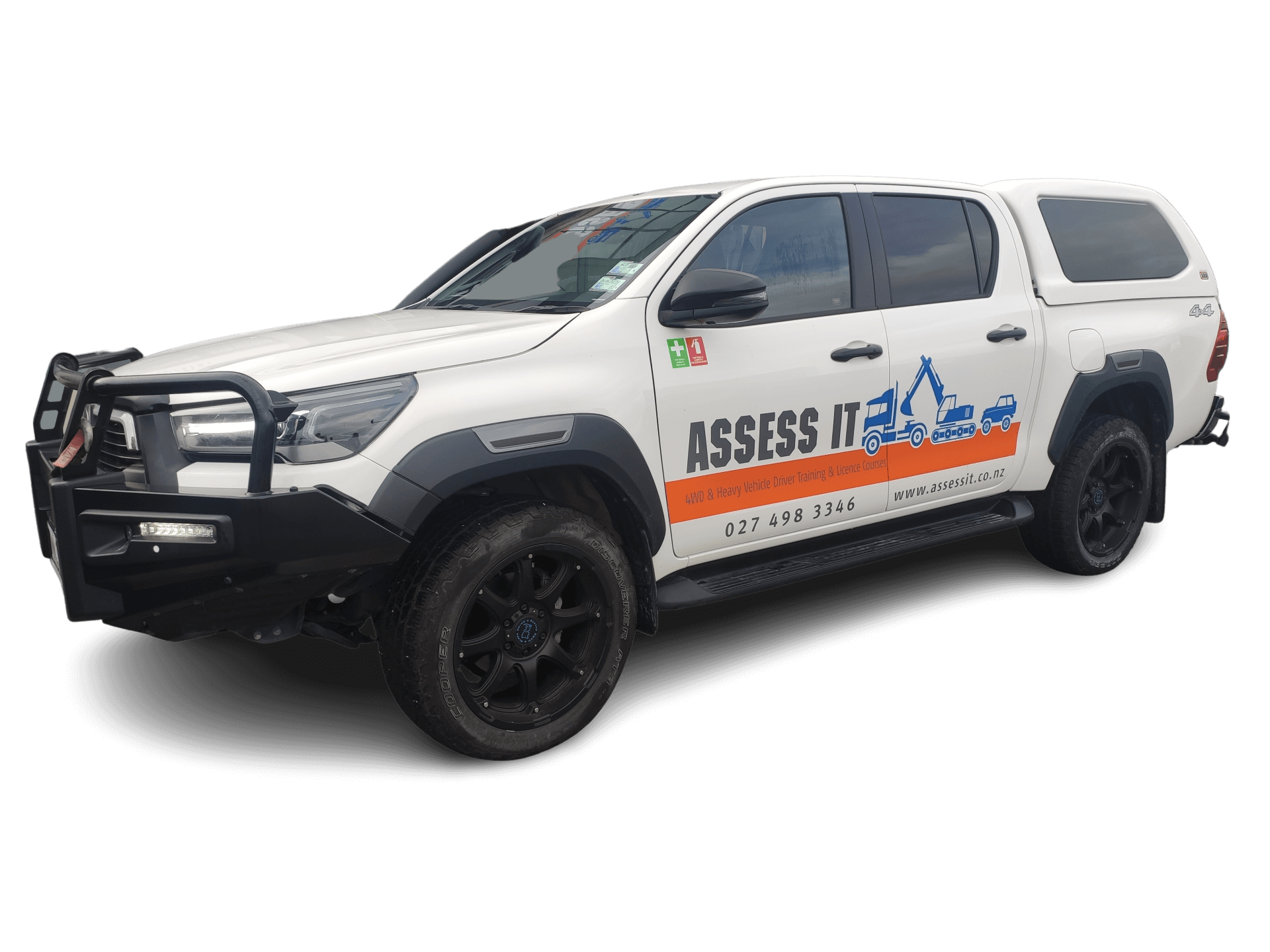 {{ referralForm.error }}
Submit
WHY CHOOSE ASSESS IT?
Where you decide to get your license matters. That decision affects your safety, your ability and future employment opportunities. Make the right decision! Choose ASSESS IT.
ASSESS IT is a well recognised company with a complete variety of vehicle driving courses. ASSESS IT pride themselves on their ability to meet every individuals needs on a flexible one to one basis.
A team of experts suitably placed to support the structure and learning of the Transport, Civil and Construction industries. Assess It Ltd was founded by John Wilson, who noticed a gap in the market with training and comprehension of industry skills whilst working on Transmission Gully as a trainer and assessor. John offers training and courses around all sectors specialising in endorsements and class 2-5 driver training.